Carol was born in Miami, Florida where she began her piano studies at the age of four. She received her Masters degree from the University of Florida with a Thesis on "Special Dental Considerations for Musicians."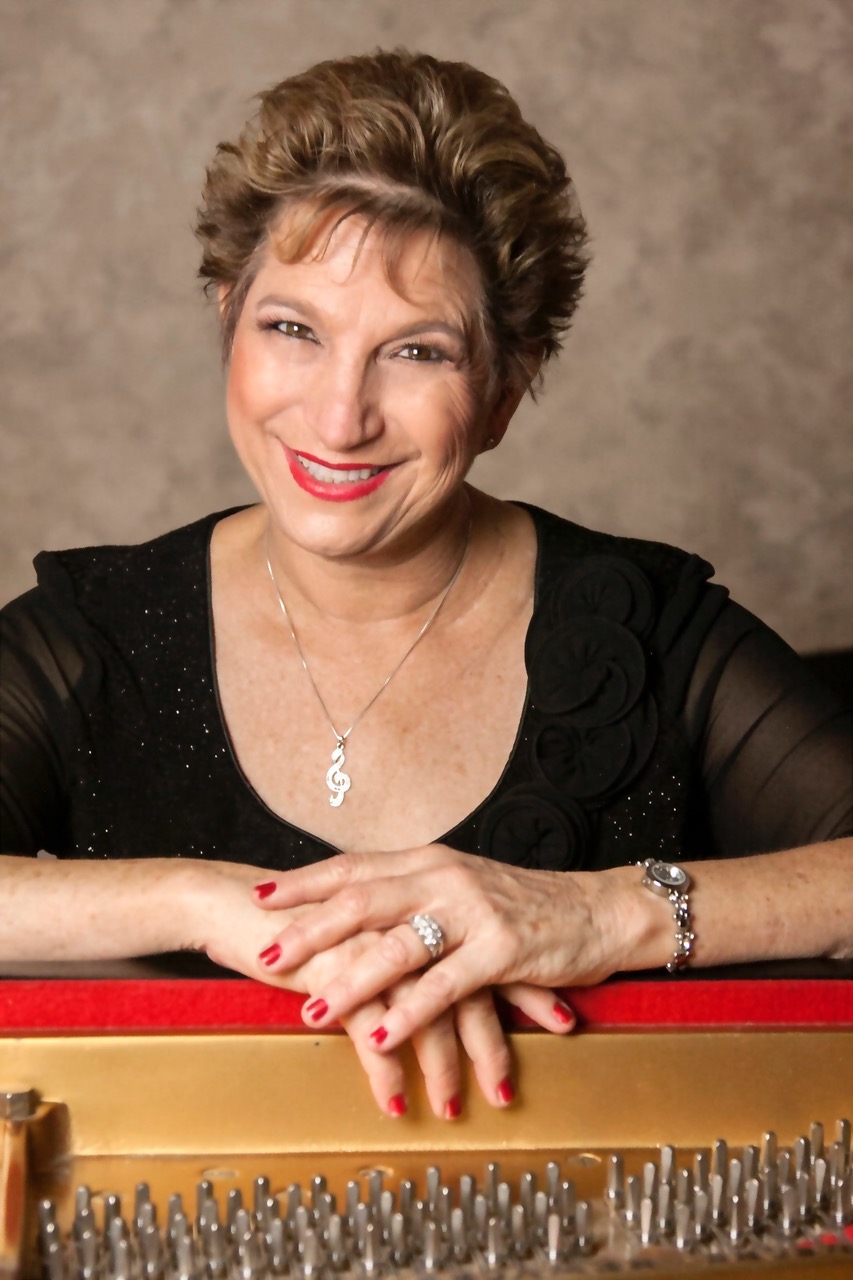 Her travels as a musician have spanned the globe performing all over Europe, Asia, and the USA in such places as the Montreux Palace in Switzerland, The Bayerischerhof in Munich, The Oasis Lounge in Hong Kong to Walt Disney World in Orlando, Florida.
Carol enjoys composing and spontaneous arranging of pieces during a live performance. She may take a child's melody and turn it "inside-out" in the style of Mozart, and then into a bossa nova, and end up with a Duke Ellington swing. She always likes to add a special touch to each piece she plays, which is one reason she enjoys singing and playing as a solo pianist. However, the delight of performing with a group and the "magic" that occurs when musicians create a sound together is why Carol adores performing with her jazz band "Carol Stein & Friends!"
After many years performing as the resident musician for the incredibly talented improv troupe at The Comedy Warehouse on Pleasure Island at Walt Disney World in Florida; Carol also spent many years entertaining as the resident EPCOT pianist at Walt Disney World in Orlando, Florida.
Carol has been the guest solo artist with the Space Coast Pops Orchestra under the direction of Maestro Richard Hayman performing her own compositions and orchestral arrangements.
Composing original songs is a favorite creative endeavor. Please feel free to contact Carol for an original composition made for your special occasion.
Carol is a proud member of the American Federation of Musicians in Central Florida Local 389.